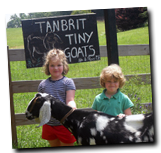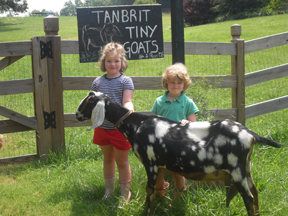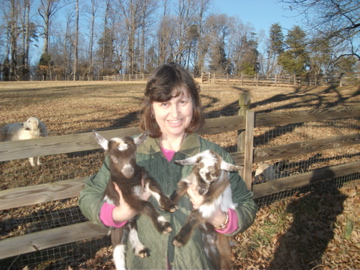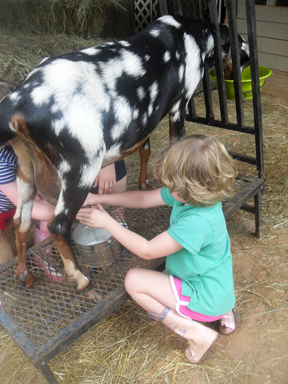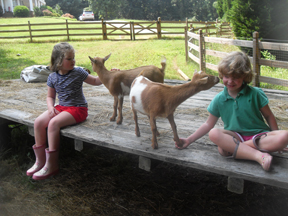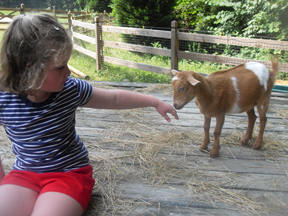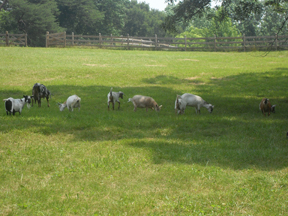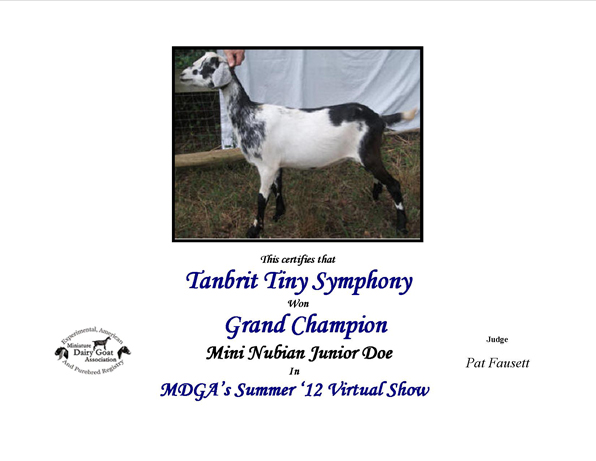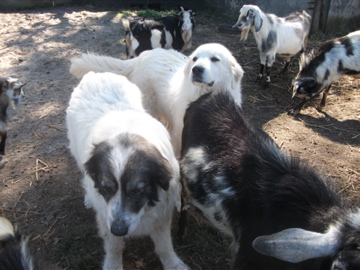 CiCi and Snowbear watch over the buck pen.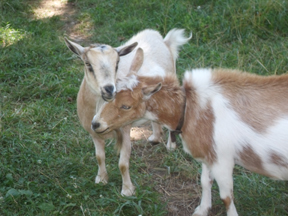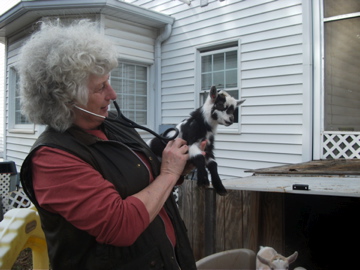 "Access to good vet care is essential to the maintenance of a healthy herd. Dr Kim Germeinhardt DVM is seen here checking a little buckling before he goes to his new home." Vet: www.lat36vet.com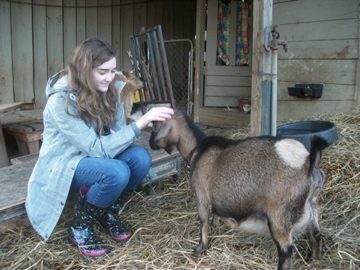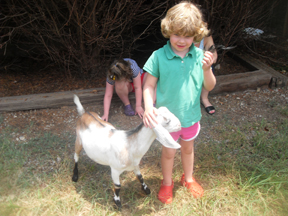 ---

General Farm Photos

Home of junior doe champion Symphony.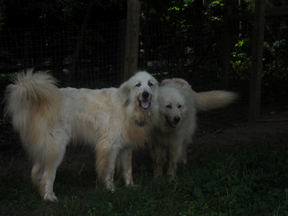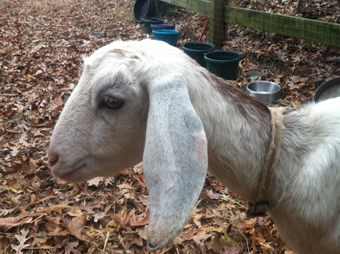 Tanbrit Mini Nubian Sybil a beautiful breed character